WELCOME TO THE FRESHCAP FAMILY.
IT'S TIME TO GET MUSHROOM POWERED.
FIND YOUR MUSHROOM.
NO MATTER WHAT YOU'RE TRYING TO ACHIEVE, THERE'S A MUSHROOM FOR YOU.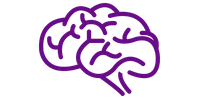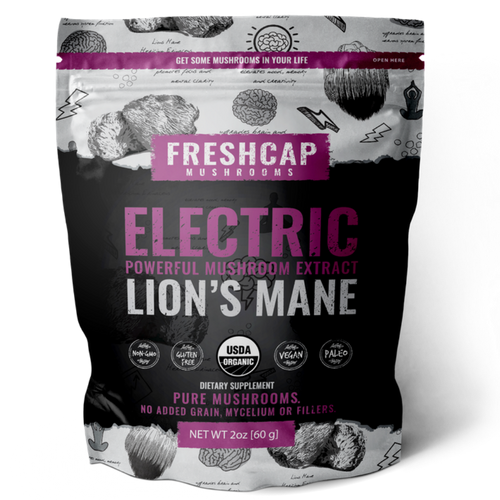 LION'S MANE
A mushroom for your brain. Focus, creativity and mood. Add to your morning coffee for a productvity boost.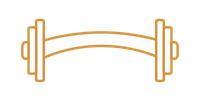 CORDYCEPS
A mushroom for performance. Dominate your workouts, and stay on top. Add to your pre-workout or smoothie.
WHAT OUR CUSTOMERS ARE SAYING
NOTICED RESULTS IMMEDIATELY
I've only been taking this supplement for a few days and already feel major improvements from my headaches. I feel much more calm, connected, relaxed.
-Verified Purchase (THRIVE 6)
I 've been talking about THRIVE 6 to all of my friends for the last 3 months. Took it before my workout at the gym and noticed a huge improvement in my lifting. I'm also a lot more focused when it comes to me reading.
-Verified Purchase (THRIVE 6)
Names are much easier to recall, when I am using and when I don't skip a few days. I've also have managed to stay healthy throughout the whole flu season with nary a sniffle.
-Verified Purchase (THRIVE 6)
MORE ALERT, ENERGIZED AND FOCUSED
"I've had an interest for mycology for a while, and after reading a wealth of information from the Fresh Cap Mushrooms site, I was convinced I should try some. I first tried the Thrive mix and started feeling more alert, energized and focused. I really love the Lion's Mane for quicker working memory and easier focus. As a rock climber I'm really conscious of what I put in my body, and as a person with a love for biochemistry, I'm really interested to know the mechanisms of my body and what fuel I can provide it for peak efficiency. I'm thankful to Fresh Cap Mushrooms for enriching my body and mind."
-Korina Scanlon, Athlete, Adventurer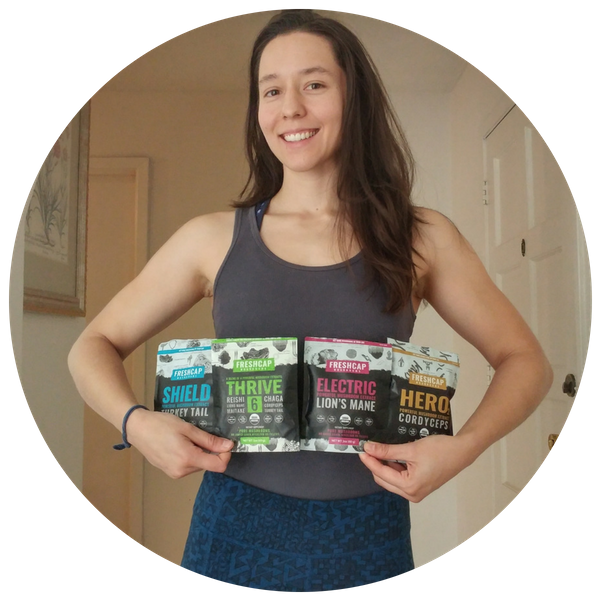 ---
NO LONGER NEED A SECOND COFFEE
"I just wanted to share with you and any others who may be considering your product, that I love the way I feel even after just this first month. I use it in my morning coffee , there is no taste that I can detect and ....while it's not hugely noticeable there us a subtle heightened " awareness" I receive. Where before I might have gone for a second cup of coffee, I no longer feel the need. My focus is clear, sharper and seems to stay that way through most of the day. There is absolutely no crash, it seems to just gradually decrease by the end of my day. I can't find anything other than positive feedback for this product and want to say Thank You once again"
-Laura Lindwall, Certified Health annd Wellness Coach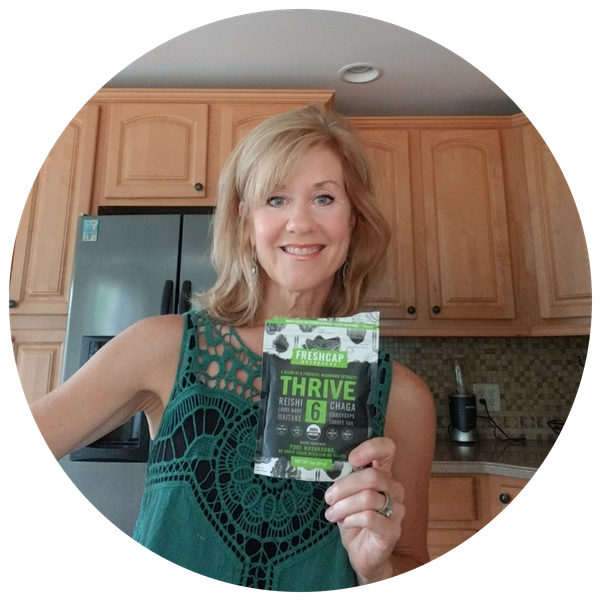 ---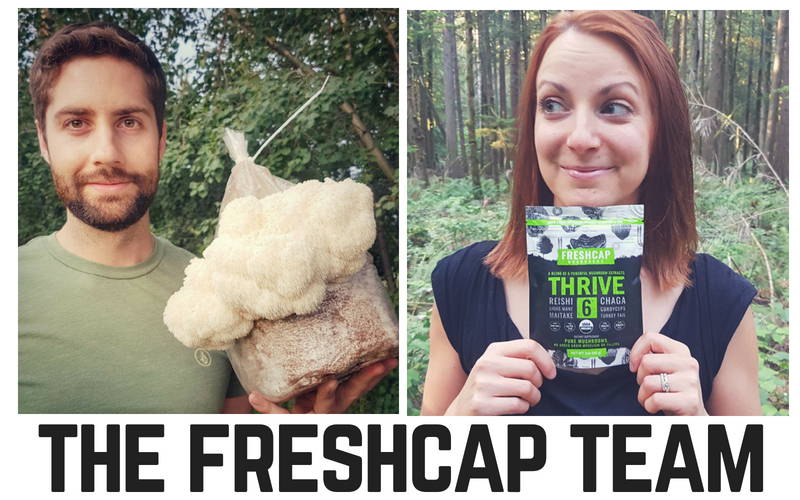 Hi, we're Tony and Tegan and we're crazy about mushrooms!
We're also crazy about our customers, and do everything we can to make sure you have the best experience with our mushrooms.
Thanks again for checking us out, and welcome to the FreshCap Family.
FAQ'S
How Can I Reach Out To You?
We love to hear from you!
You can reach out to us by email using this contact form, we will get back to you within 48 hours.
You can also call 1-855-813-5808 and leave a message, one of us will call you back right away!
Where Are Your Mushrooms Grown?
We want to bring you the best mushrooms in the world. That's why we source our mushrooms from small scale organic farmers in China. Learn more about why Chinese Mushrooms are better here.
Of course, you want a product that is not only effective, but is also safe. That's why we test our mushrooms multiple times for heavy metals, pesticides, and gluten. Our mushrooms are packaged in the US at a GMP certified facility, and certified USDA organic. Nothing but the best is shipped to our customers!
Should I Take Mushrooms For My Condition?
Mushrooms have amazing powers, and people use them medicinally to treat all sorts of ailments. That being said, we suggest you reach out to your doctor, or a qualified natural health practitioner for advice on specific conditions.
What's The Best Way To Use Your Extracts?
You can easily add our extracts into coffee, tea, or other food. Need inspiration? Check out some of these recipes.
Some mushrooms have a neutral taste (Lion's Mane), while others have strong and unique flavors (Cordyceps, Reishi). Some people find the flavor earthy, and don't notice it at all, while some people will find the taste too "mushroomy" for their liking.
The vast majority of our customers either love the taste, or can easily mask it in a smoothie or other recipe.