...it's time to feel amazing.
Mushrooms are in. Find out for yourself why more and more people using mushrooms everyday.

Cordyceps mushrooms are used by athletes to increase energy, stamina and athletic performance.
---

Mushrooms are used to increase mental clarity, creativity, memory and focus.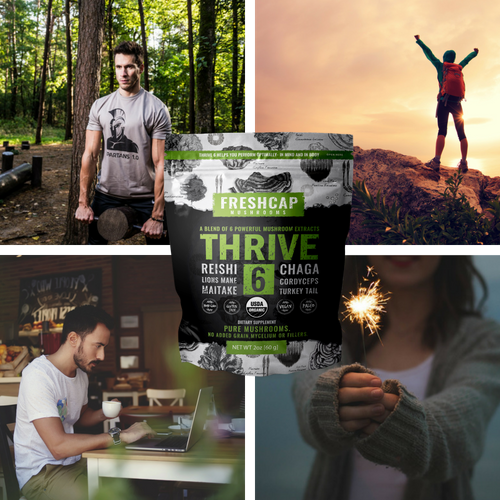 Mushrooms can help our bodies adapt to stress, reducing anxiety and inducing a feeling of well being.
---

Mushrooms fruiting bodies are full of beta-glucans, and are able to supercharge your immune system.
YOUR MUSHROOMS, YOUR WAY.
EASILY ADD POWDERS TO COFFEE, TEA, OR ANY OTHER FOODS.
POWERFUL POWDERED EXTRACTS
We actually test for and confirm the presence of beta-glucans, the beneficial compounds you're looking for in a premium mushroom supplement.
---
Our mushroom extracts are certified USDA organic, and grown without the use pesticides or chemical fertilizers. Also non-GMO, gluten free, vegan and paleo friendly. Feel good about our mushrooms.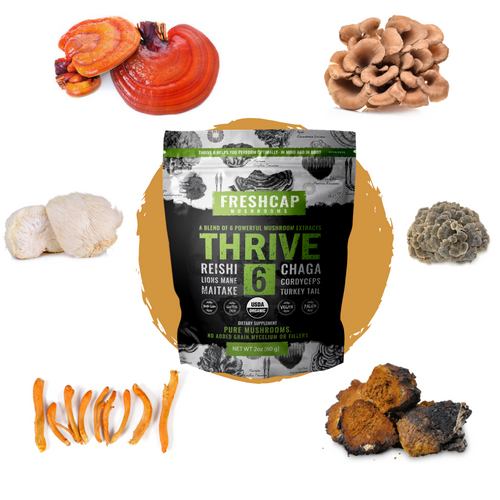 Did you know that some other muhsroom supplements are mostly grain? Not FreshCap. We use only REAL MUSHROOM fruiting bodies.
---
Our powders are hot water extracted at a 1:1 ratio in order to make available the powerful compounds normally locked up inside the tough cell walls of the mushroom fruiting body.
YOU WANT ACTUAL MUSHROOMS, NOT GRAIN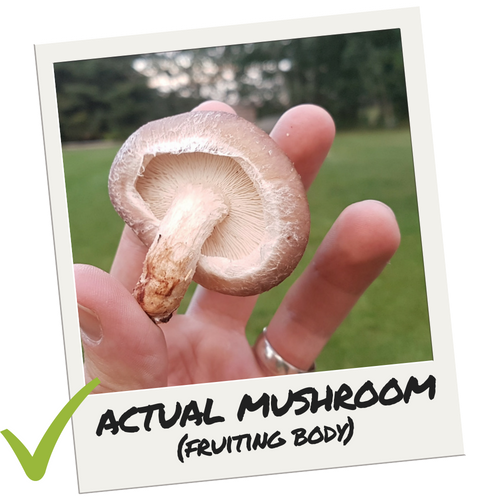 We use nothing but 100% pure mushroom fruiting body. This is important, because it's where the beneficial compounds come from. (mushroom beta-glucans)
Look out for supplements that list "myceliated brown rice" or similar as other ingredients. Sure, you get mycelium and grain... but what you want is mushrooms.
A electric dressing to supercharge your next salad.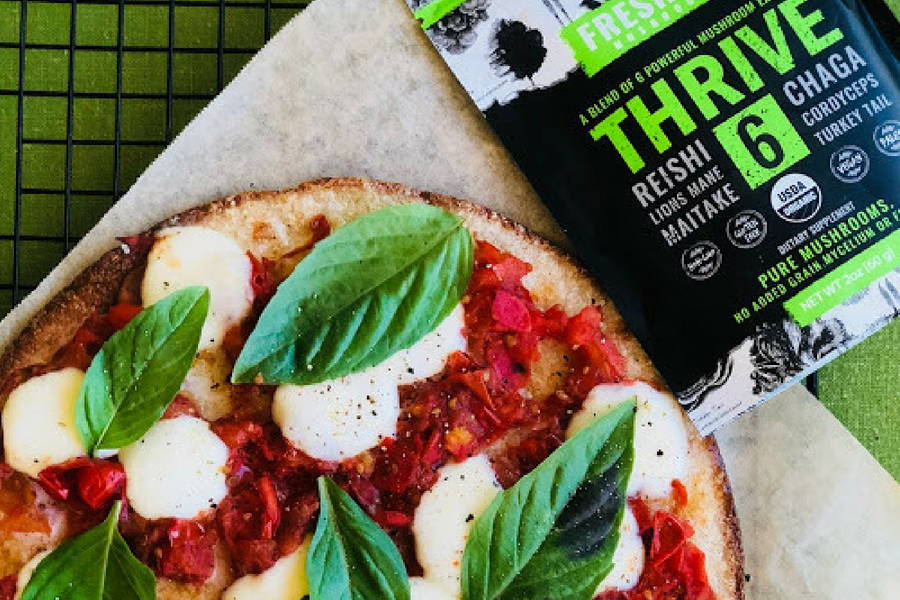 Get 'fired up with a whole new kind of mushroom pizza.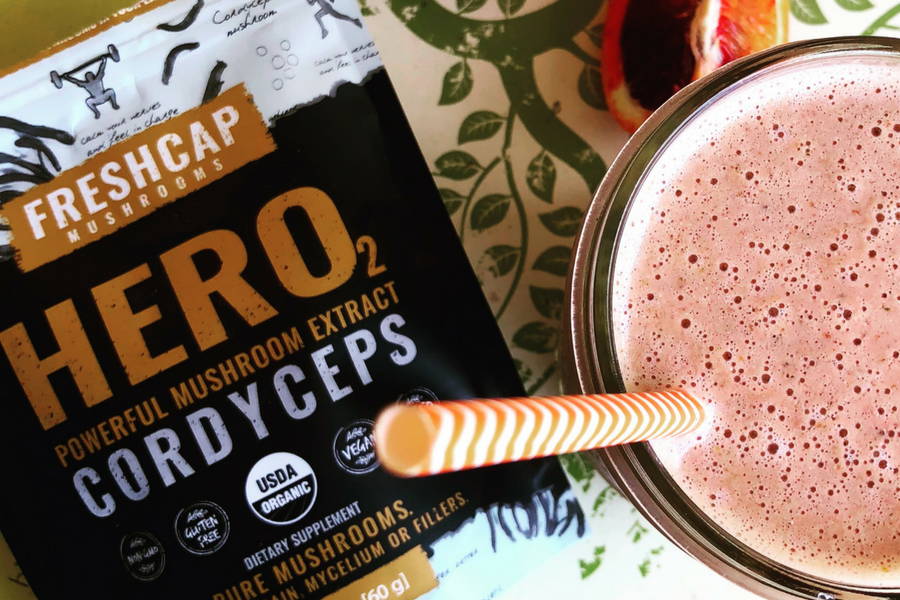 Unleash your inner superhero for your next workout.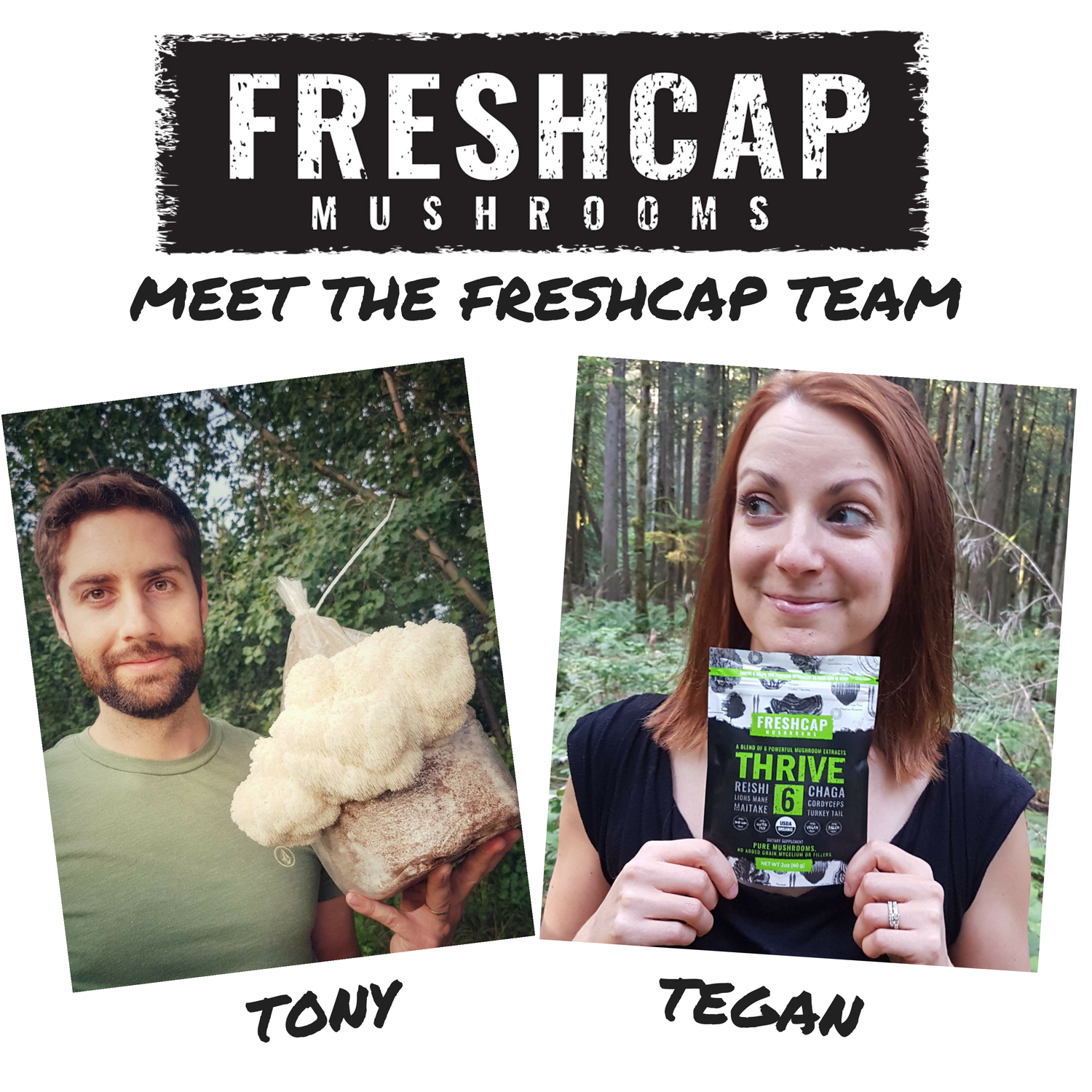 ---
100% dedicated to provding you with the highest quality mushroom products, made from nothing but PURE MUSHROOM FRUITING BODIES.
The world needs more mushrooms, and we're here to make that happen.
Find our why mushrooms are our passion.
and find out why customers LOVE our mushrooms :)
WHETHER IT'S IN COFFEE, TEA, OR ANY MEAL OF THE DAY, MORNING, NOON AND NIGHT, EVERYDAY PEOPLE ARE FINDING WAY TO GET MUSHROOMS IN THEIR LIVES.
HOW WILL YOU GET 'SHROOMED NEXT?