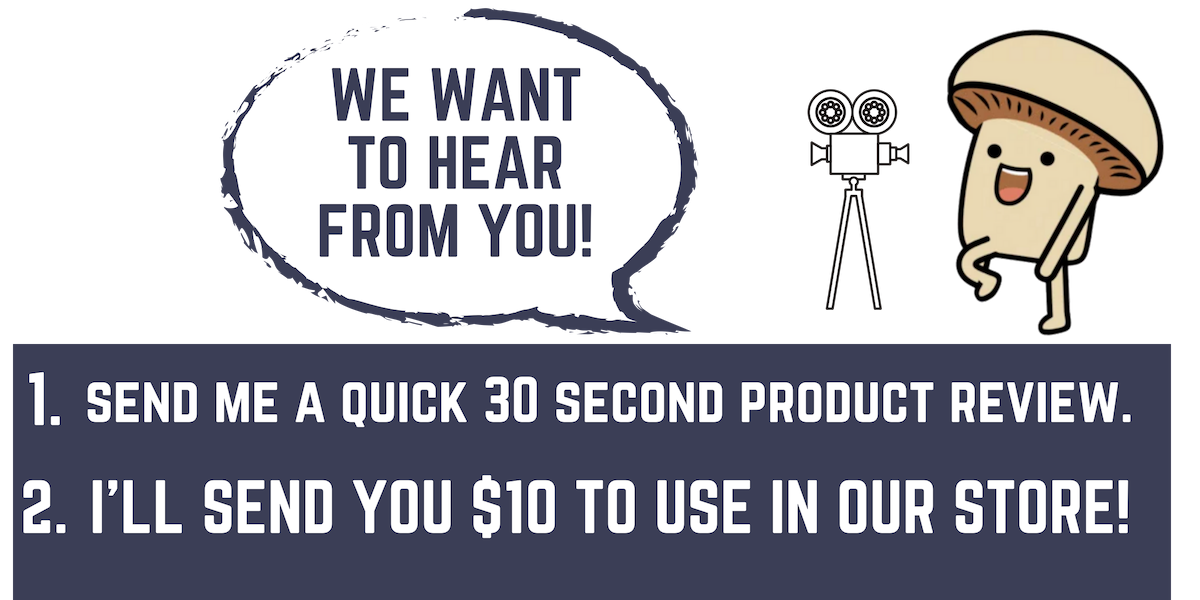 How it works...
STEP 1:
Record a quick video review with your cell phone. It doesn't have to be anything fancy! Just let us know what you think of our mushrooms. 30 seconds is fine. If you have the product in the video, that's even better!
STEP 2:
Send your review to support@freshcapmushrooms.com, and right away, I'll send you $10 to use in our store!
What to say in the review?
Whatever you want, of course!
But here are some ideas incase you are stuck...
1. How do you like to use the mushrooms? Add into coffee or tea?
2. What is your favorite mushroom?
3. What is you favorite recipe using our extracts?
4. What benefits do you notice from taking the mushrooms?
5. Any other tips?
THANK YOU!!
Again, I just want to say THANK YOU so much for using our mushrooms. I can't wait to hear back from you!
All the best,